Tokyo Joshi Pro-Wrestling Results: 2021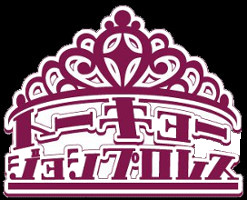 -
RESULTS: 2021
-
RESULTS: 2020
-
RESULTS: 2019
-
RESULTS: 2018
-
RESULTS: 2017
-
RESULTS: 2016
-
RESULTS: 2015
-
RESULTS: 2014
-
RESULTS: 2013
Tokyo Joshi Pro-Wrestling ist die Joshi Liga des DDT Universums. Die Liga wurde 2012 als Mix aus Wrestling, Live Musik und Idol Auftritten gegründet und ist seit 2015 eine vollständig als Pro-Wrestling operierende Liga. Über das eigene Dojo System hat TJPW über die Jahre viele Wrestlerinnen hervorgebracht, die regelmäßig bei den Großereignissen von DDT vertreten sind. Die größten Shows des TJPW Kalenders finden in der Regel am 4. Januar ("TOKYO JOSHI PRO-WRESTLING"), in der ersten Maiwoche ("YES! WONDERLAND") und Ende August ("BRAND NEW WRESTLING") in der Korakuen Hall statt. Dabei werden zumeist der Princess of Princess Title (bis Juli 2019 der TOKYO Princess of Princess Title), der wichtigste Singles Title, der Princess Tag Team Title (bis Juli 2019 der TOKYO Princess Tag Team Title), der wichtigste Tag Team Title und der International Princess Title, der zweitwichtigste Singles Title der Liga, ausgekämpft. Das bedeutenste Turnier im Kalender von Tokyo Joshi Pro ist der Tokyo Princess Cup, das bereits seit 2014 jährlich ausgetragen wird.

TJPW "WRESTLE PRINCESS II", 19.10.2021
Ota City General Gymnasium

SPRING TOUR 2021 ~THE BULLET~ (21.03.2021 bis 27.03.2021)

TJPW "CHANGE THE WIND DIRECTION", 06.03.2021
Nerima Coconeri Hall

TJPW "POSITIVE CHAIN", 11.02.2021
Tokyo Korakuen Hall
- International Princess Title: Yuki Kamifuku (c) vs. Mirai Maiumi
- Princess of Princess Title: Rika Tatsumi (c) vs. Miu Watanabe

TJPW "TJPW PPV SHOW 2 ~STARTING POINT~", 30.01.2021 (OPENREC.tv)
TwinBox AKIHABARA

TOKYO JOSHI 2021 WINTER ~LOVERS~ (10.01.2021 bis 27.02.2021)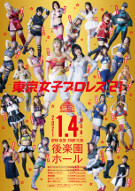 TJPW "TOKYO JOSHI PRO-WRESTLING 2021", 04.01.2021
Tokyo Korakuen Hall
683 Fans - Super No Vacancy Full House
1. Arisu Endo Debut Match: Suzume besiegt Arisu Endo (6:39) mit einem Ring-A-Bell.
2. Yuna Manase & Moka Miyamoto besiegen Pom Harajuku & Haruna Neko (6:41) nach einem Suzuki Dynamic von Manase gegen Harajuku.
3. New Year! Kohaku Rope Match ~ Rename in the Capsule Toy: Hyper Misao besiegt Shoko Nakajima (10:59).
4. Miu Watanabe, Nao Kakuta & Mirai Maiumi besiegen Aja Kong

, Mizuki & Raku (11:59) nach einem Tear Drop von Watanabe gegen Raku.
5. Sakisama & Mei St. Michel besiegen Hikari Noa & Sena Shiori (13:34) nach dem St. Michel von St. Michel gegen Shiori.
6. Special Singles Match: Miyu Yamashita besiegt Maki Ito (13:05) durch KO (Skull Kick).
7. Princess Tag Team Title: Nodoka Tenma & Yuki Aino (c) besiegen Yuki Kamifuku & Mahiro Kiryu (14:34) nach einem Kill Switch von Tenma gegen Kiryu (1st defense).
8. Princess of Princess Title: Rika Tatsumi besiegt Yuka Sakazaki (c) (19:22) mit einem Figure-Four Leglock - Titelwechsel (Failed 5th defense -> 8th Champion).